Contemplating Pinecones
---
So a couple years ago, I started thinking about pinecones. I happen to have pinecones... lots of them LOL. I got maybe twenty trees total that just keep dropping them. In all reality I'm pretty sure they're fir and not pine, but who ever heard of fircones, right? So I've been thinking about what to do with them for the last couple years, and I've got some ideas...
One idea that came to me was to simply sell them as a craft supply so that other people could do something with them, so I stuck some on my Etsy store: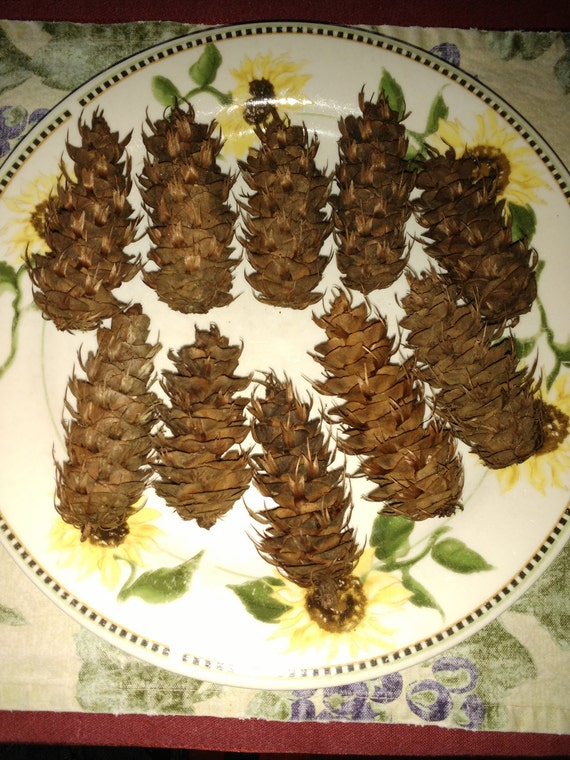 https://www.etsy.com/listing/5000657..._home_active_3
But I still have the idea that I can do something with them too. At two or three inches, I think they are the ideal size for Christmas tree ornaments. I was thinking after I dry them to open them up, I could decorate them with color and glitter, then dip them in a clear coat like a lacquer or oil. That should protect them long term. One problem though is how to attach the hook loop... Obviously in order to hang them they need a hook loop, but they're sorta delicate... Still thinking about it.
I had another idea. I like to home brew. I make some ciders and wines... usually apple. Wines are aged in wooden barrels, but I'm usually impatient. I just drink it from the kettle when it's done brewing LOL
Anyway, I was thinking, why don't I throw a couple pinecones in one of my brew batches for flavor...? Hey, it's wood, right? Hahaha... I don't know if that's a good idea or not, but sometimes I forget I'm getting old and I feel momentarily adventurous.
Okay, has anyone out there ever done a craft with a pinecone? What did you do with it? How did it turn out?
All input welcome
Thanks
Views
711
Comments
0
Comments