Do you have your own sewing room or area?
---
Quote:
Originally Posted by
stitchesbyshilo
I have a little corner in my dining room. I'll try to post pictures tomorrow. I'm so jealous of everyone who has a designated area. I wish! My house has NO extra room.
Edited to add pictures: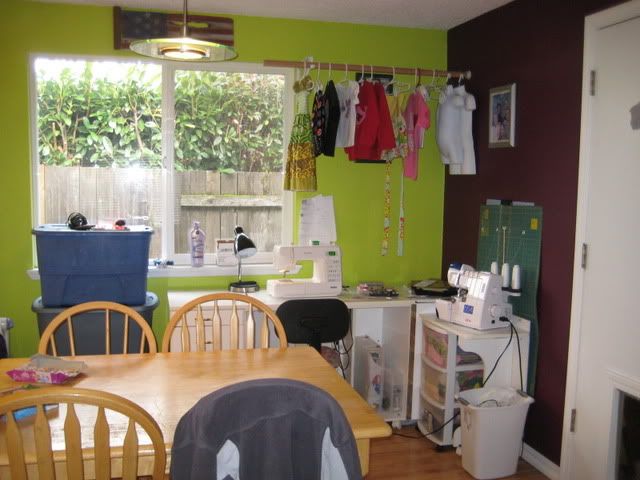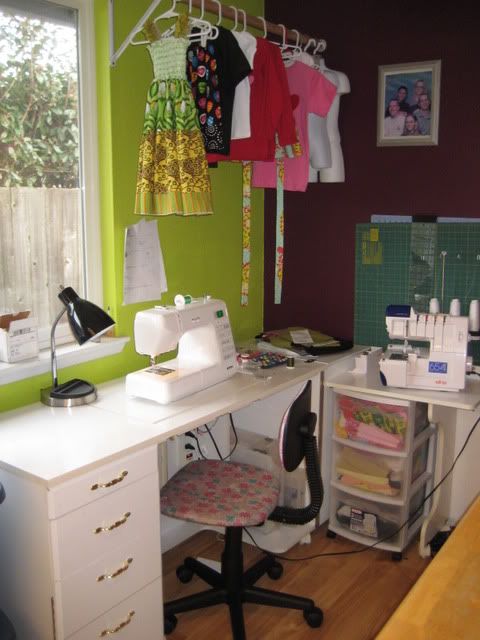 The table fold up into itself and has an extension (the top the closes) but I don't have the room to keep that part up. I love it and found it on craigslist for $250
The 3 blue bins hold all my fabric, patterns, etc.
Wow! I love your idea of hanging the clothing above your space. That's cute.
Views
2543
Comments
1
Comments